Lexus UCF30 (01-03) Celsior LS430 Misc. Aero Items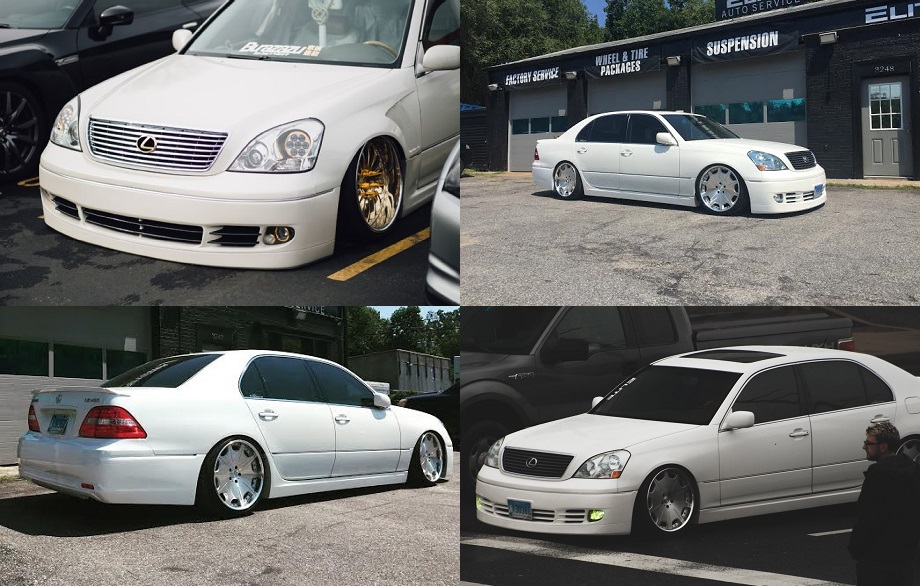 Lexus UCF30 (01-03) Celsior LS430 Type-M(PGM)
This offering is a Mode Parfume (Phantom Ga-Mu) Style VIP aero kit made for the zenki (01-03) LS430. Since Mode Parfume only made aero for the kouki (04-06) platform we decided to take on the challenge of creating one for the zenki. Lots of adjustments were made to the front and rear bumpers during the prototyping stages. It would not be a simple task to take an original Mode Parfume kit and retrofit it onto a zenki platform. In short, we did all the work, so you don't have to. These are production zenki pieces, not modified kouki pieces.
---
---
---
---
---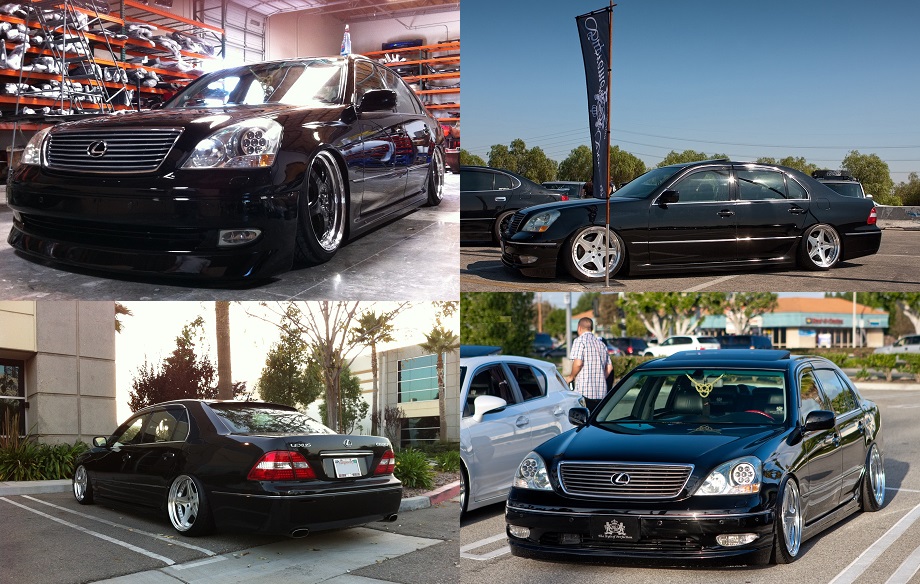 Lexus UCF30 (01-03) Celsior LS430 Misc. Aero Items
This offering is a mix and match of various styles of popular brands in Japan. The front bumper is Junction Produce Style. It uses a fog light offered from a particular car in Japan. Email us for further details. The sideskirts are Admiration style. The rear bumper is an Aimgain style with the lower portion made with a carbon accent (was not offered by Aimgain in this variation). The rear roof spoiler is an Autocouture style. The rear 3-piece trunk spoiler is a Junction Produce (kouki version) style. Junction produce offered 2 versions, which actually fit both zenki and kouki platforms the same. The zenki version was a thicker looking 3 piece spoiler (can fit zenki and kouki) and the kouki version is a thinner version (can fit zenki and kouki). The front lip is an older rare Silk Blaze style, which is no longer obtainable.
---
---
---
---