About & Info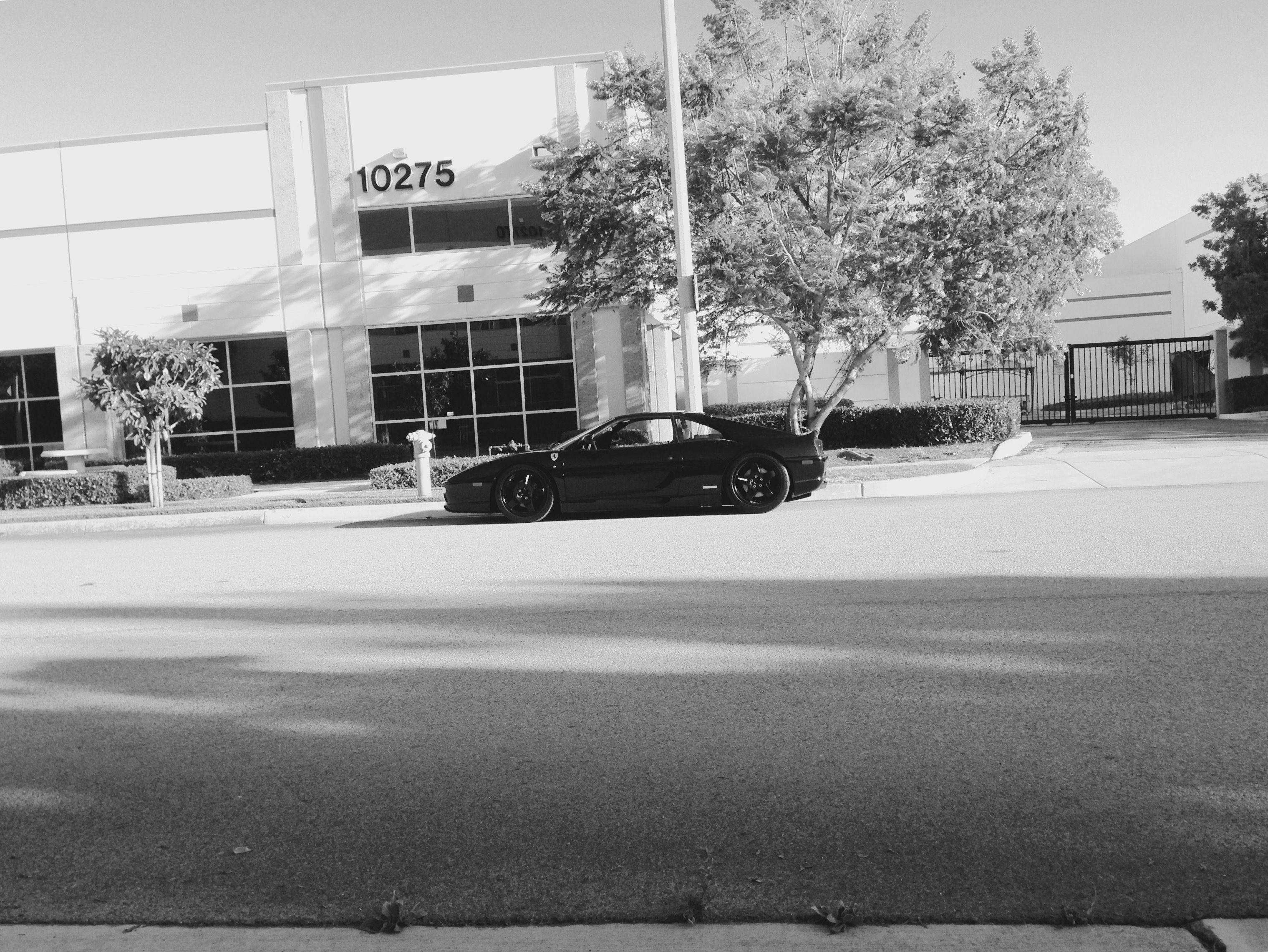 Shine Auto Project is an advanced composites manufacturer of automotive aerodynamic & dress-up components for popular sport cars and sport sedans. Our product specialty is (but not limited to) light-weight & durable exterior components such as bumpers, side skirts, front chin spoilers/lips/splitters, front & rear diffusers/under trays, vented hoods, rear spoilers, and GT wings. Our products are made in-house at our Southern California facility, providing us with access to quality raw materials, skilled labor, and ability to maintain strict quality control and provide timely delivery.
Shine Auto Project was established in 2005 to meet the growing need of enthusiasts for quality aero & dress-up components locally at competitive prices. Our focus is (but not limited to) reproduction/replica pieces of OEM components, high-demand & hard-to-get exclusive aero, and rare discontinued items. Our brand has made a bold impression in the Japanese sport compact car after-market industry shortly after the introduction of our trademark HYBRID FRP® line. While it is conventionally known for fiberglass (FRP) automotive products such as bumpers, front lip spoilers, and side skirts to be stiff and brittle, and thus ill-suited for daily road use, our HYBRID FRP® line challenges the existing marketplace by being one of the first and few automotive FRP products to have durable and flexible properties. Our Hybrid FRP® material is a proprietary formulation with over a decade of proven performance to satisfied enthusiasts worldwide. Our competitors have made bold claims of being able to offer a similar product, but have yet to match our standard. Other features such as light-weight construction, attention to detail, and excellent product fitment make our product the preferred choice.
In addition to our unique product construction and highly-sought selection, we offer a level of customization that most manufacturers do not. We carry Plain and Twill weave 3K Toray (Japan) carbon fiber, while other manufacturers typically carry just one type to simplify their product line. We also carry other exotic fabrics such as Carbon-Kevlar in both Plain (Japan sourced) and Twill weave. We have the ability to create a customized look (only for molds we have) for clients who would like something a bit more unique in the market place. We look forward to hearing from you to discuss your needs.
Shine Auto Project
10275 Philadelphia Ct.
Rancho Cucamonga, California 91730
(MOVED TO NEW LOCATION MAY 2022)
Shine Auto Project
9380 7th St. Unit D
Rancho Cucamonga, California 91730
Email (Paypal): ShineAutoProject@gmail.com
Tel: (909) 980-3433
Payment Info
Payment can be made to our paypal account. Simply indicate in the notes what items you are interested in. If you are unsure about the total amount, please email us at shineautoproject@gmail.com. As soon as payment is received, a sales order confirmation will be sent to your email.
If you would like to make payment by credit card, please give us a call at (909) 980-3433 and we can process your order. If you do not reach a live person, please clearly leave your name and number and we will get back to you as soon as we can.
We can process:
VISA, Mastercard, American Express, and Discover
Payment by Cash is accepted as well. Cash can usually be transferred through Western Union.
This option is only available for our international clientele. Details will be provided privately.
Product Availability:
Our products are produced in-house right here in our facility, so rest assured our products are delivered fairly promptly compared to our competitors. We do try to keep items in stock in few quantities. However, some items are backordered because of popularity and we can only give our "best" educated guess as to when we can have a product shipped and delivered. If this is of concern, please inquire about availability during your order and we will do our best to provide an informative answer.
Return Policy
We offer a 90 day return policy. There is no restocking fee. If one wishes to return a product because he has changed his preferences he will be responsible for the shipping costs (to and from) of the item and a refund will be granted on the price of purchase of the item (no refund on shipping.) If you are unsatisfied with a product because there is a valid defect (must be proven) we will send out a replacement (if we feel we can replace it with a non-defective item). The main defect we are referring to is a fitment issue. Slight aesthetic /cosmetic inconsistencies will not constitute as a defective item. Our parts are handmade and there will be some level of inconsistency in the presentation of the product, which is not unusual for composite parts. Most items will require professional preparation before painting and slight surface inconsistency issues will be resolved during the process. Carbon items, which do not require any paint work or prepping for the most part (applying an automotive urethane clear coat is highly recommended) will show some level of finish inconsistencies such as air bubbles and very light levels of scratches and swirl marks, which will take up close scrutinizing to see with the naked eye. We are known for producing quality parts and stand behind our products.
Orders, for the most part, can be cancelled at any time before shipping of the goods. However, custom items such as parts made in carbon-kevlar or special request constructions cannot be cancelled.
We are open and fair with our customers and long as our customers are open and fair with us.
Privacy Policy
This privacy policy discloses the privacy practices for www.shineautoproject.com. This privacy policy applies solely to information collected by this web site. It will notify you of the following:
1. What personally identifiable information is collected from you through the web site, how it is used and with whom it may be shared.
2. What choices are available to you regarding the use of your data.
3. The security procedures in place to protect the misuse of your information.
4. How you can correct any inaccuracies in the information.
Information Collection, Use, and Sharing
We are the sole owners of the information collected on this site. We only have access to/collect information that you voluntarily give us via email or other direct contact from you. We will not sell or rent this information to anyone.
We will use your information to respond to you, regarding the reason you contacted us. We will not share your information with any third party outside of our organization, other than as necessary to fulfill your request, e.g. to ship an order.
Unless you ask us not to, we may contact you via email in the future to tell you about specials, new products or services, or changes to this privacy policy.
Your Access to and Control Over Information
You may opt out of any future contacts from us at any time. You can do the following at any time by contacting us via the email address or phone number given on our website:
• See what data we have about you, if any.
• Change/correct any data we have about you.
• Have us delete any data we have about you.
• Express any concern you have about our use of your data.
Security
We take precautions to protect your information. When you submit sensitive information via the website, your information is protected both online and offline.
Wherever we collect sensitive information (such as credit card data), that information is encrypted and transmitted to us in a secure way. You can verify this by looking for a closed lock icon at the bottom of your web browser, or looking for "https" at the beginning of the address of the web page.
While we use encryption to protect sensitive information transmitted online, we also protect your information offline. Only employees who need the information to perform a specific job (for example, billing or customer service) are granted access to personally identifiable information. The computers/servers in which we store personally identifiable information are kept in a secure environment.
Updates
Our Privacy Policy may change from time to time and all updates will be posted on this page.
If you feel that we are not abiding by this privacy policy, you should contact us immediately via telephone at 909-980-3433 or via email.